The Thunder are still the team to beat in the Western Conference. The Lakers continue to struggle.
Antawn is playing ok as a Laker but dudes beard makes him look like Homer Simpson, which is awesome. This will be his Laker legacy as far as I'm concerned even if he wins a ring with LA.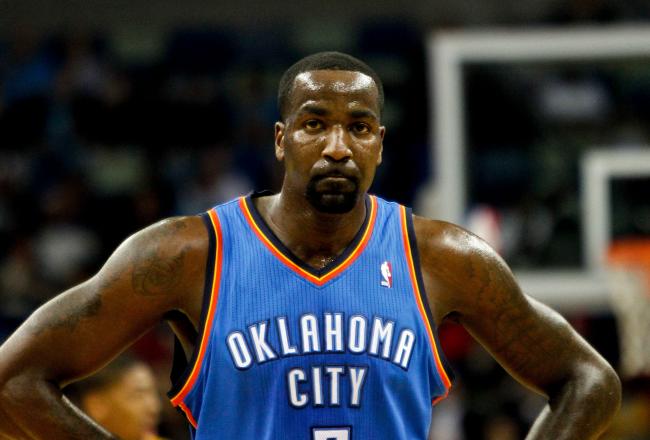 Kendrick Perkins is one of my least fav players ever but to my delight ruins the OKC THunder for 20 minutes a night. His beard is even more Homer Simpson-ish. His physique is also more like Homers.
But then again Antawn just kinda looks like Homer even with out the beard. And the fact that Antawn is a decent-good looking guy in spite of this is probaly his most impressive accomplishment.
Kendrick Perkin's team won their 6th staright game and look like the best team in the conference. The Lakers look like shit. They went up big on the Rockets without Pau Gasol tonight and predictably fell apart down the stretch. Once D'Antoni took Dwight and Kobe out early in he 4th I knew it was going down to the wire. Kobe hit some huge shots and then missed the last potential huge shot. It happens almost every time the Lakers blow a game. Earlier today The lakers reportedly told Pau he better figure out a way to fit in D'Antoni's system or he'll be dealt(good luck getting good value for a 32 year old injured guy making $19 million a year currenting playing his worst season ever). Just asshole shit all the way around. That's how the Laker management rolls now. Kobe must have rubbed off on them a little too much